love & gelato by jenna evans welch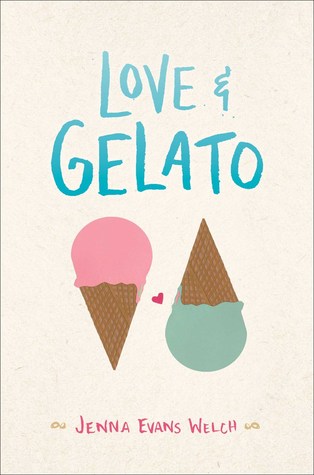 love & gelato by jenna evans welch ->
goodreads
my heart's actually about to explode in my chest. seriously.
firstly, it's been ages since i've read a contemporary ya romance, or at least it feels like it has, and i forgot how fluffy and fun they really are. secondly, i have an obsession with books that feature travelling and finding oneself. so it was really just meant to be.
love & gelato takes place in florence, italy. main character lina's mother dies, and before her death, she told lina to go meet her father in florence. and so they arranged for that, and during the summer, lina goes to florence and meets her father for the very first time.
throw in a journal her mother wrote in college, some descriptions of desserts that i could definitely classify as 'food porn', and a cute (half) italian boy, and it's all just delicious. i sped through this book like it was no one's business. there's a light mystery in love & gelato, which i appreciated a lot, because it wasn't heavy enough to make things super serious, but still just enough to be interesting and keep me captivated.
also, lina's kind of living my dream. travelling to europe and falling in love with a cute foreign boy? yes, absolutely. 4/5 stars. why am i not lina. i should be lina.