waiting on gemini by sonya mukherjee
find breaking the spine
here
.
happy wednesday! this is another weekly book blogging meme i've never participated in. whenever i see 80% of my bloglovin feed filled with waiting on wednesday posts every week, i get curious though. for this first waiting on wednesday post, i selected gemini by sonya mukherjee.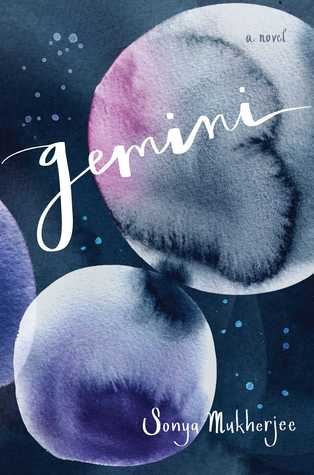 this cover is gorgeous, firstly. i feel like it's something i'd see on wattpad, because it just looks so artsy and well-done and flawless. gemini is a story of teenage girls who are conjoined twins who want to do different things with their life and go different ways.
i don't think i've ever read anything about conjoined twins, or even a book about a birth defect that isn't negative. reviews of an arc for this book all sound very positive, and a lot of them are saying that this book isn't sad at all. i'm sure it will have its moments, but it seems nice to read something centered around a topic like this and also isn't totally miserable.